The Dental Suite
102 Spindrift Ave,
Isle of Dogs
London
E14 9WU
https://www.dentalsuitedocklands.co.uk/images/logo.png
20753 69027
£

£
Isle of Dogs
020 7536 9027
The Dental Suite

Extremely professional from the booking receptionist to the actual treatment, I could not have chosen a better dental clinic and dentist. I am so happy after today's surgery, feeling so confidant again. i'm very satisfied.


NHS
Private
NHS Payments /Exemptions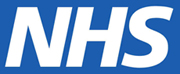 Fees as of
Band 1 course of treatment –
This covers an examination, diagnosis (eg X-rays), advice on how to prevent future problems, a scale and polish (if needed), and application of fluoride varnish or fissure sealant. If you require urgent care, even if your urgent treatment needs more than one appointment to complete, you will only need to pay one Band 1 charge.
Band 2 course of treatment –
This covers everything listed in Band 1 above, plus any further treatment such as fillings, root canal work or if your dentist needs to take out one or more of your teeth.
Band 3 course of treatment –
This covers everything listed in Bands 1 and 2 above, plus crowns, dentures and bridges (where clinically necessary).
Booking an NHS appointment is subject to availability and funding at the time of booking. Should no NHS appointments be available, we offer appointments on a private basis which can be secured with a deposit.
Return to top
Private Fee List
| | | |
| --- | --- | --- |
| New Patient Examination (18 years+) | | £85.00 |
| Child Examination (under 18 years) | | £42.50 |
| Routine Examination | | £50.00 |
| Emergency Appointment – Registered patient | | £60.00 |
| Emergency Appointment – New patient (Inclusive of X-rays.) | | £95.00 |
| | | |
| --- | --- | --- |
| Silver Amalgam Filling | Small | from £99.00 |
| | Medium | from £149.00 |
| | Large | from £169.00 |
| White filling | Small | from £129.00 |
| | Medium | from £179.00 |
| | Large | from £199.00 |
| Interim/Temporary fillings | | from £60.00 |
| Reinforced Cores | | from £110.00 |
| | | |
| --- | --- | --- |
| …With the dentist | | |
| 20 min appointment | | £75.00 |
| 30 min appointment | | £90.00 |
| | | |
| --- | --- | --- |
| 30 min (routine maintenance) | | £65.00 |
| 60 min (Deep root cleaning as part of Periodontal treatment per quadrant) | | £150.00 |
| Additional Air Flow service | | £30.00 |
| | | |
| --- | --- | --- |
| Porcelain Veneers (per unit) | | from £720.00 |
| Porcelain Bonded Crown | | from £699.00 |
| All ceramic Crown | | from £889.00 |
| Full cast Gold Crown | | from £899.00 |
| Non-precious metal Crown | | from £400.00 |
| Cast post and 4core | | from £225.00 |
| Re-cementation | | from £105.00 |
| Diagnostic Services | | Price |
| --- | --- | --- |
| | | |
| --- | --- | --- |
| Study Models | | £65.00 |
| Smile Design (diagnostic wax up) per tooth | | £65.00 |
| Root canal treatment | | Price |
| --- | --- | --- |
| | | |
| --- | --- | --- |
| Anterior tooth | | £280.00 |
| Pre-molar tooth | | £290.00 |
| Molar tooth | | £350.00 |
| Whitening treatment | | Price |
| --- | --- | --- |
| | | |
| --- | --- | --- |
| Home Whitening | | £375.00 |
| Top-up syringe 16% | | £22.00 |
| Orthodontic treatment | | Price |
| --- | --- | --- |
| | | |
| --- | --- | --- |
| Orthodontic consultation | | FREE |
| Quick straight teeth | | from £1800.00 |
| Invisalign Lite | | from £2700.00 |
| Invisalign Full | | from £3800.00 |
| Retainers | | from £225.00 |
| | | |
| --- | --- | --- |
| Simple Extraction | | from £150.00 |
| Complex Extraction | | from £190.00 |
| Wisdom tooth Extraction | | from £250.00 |
| Implant related treatment | | Price |
| --- | --- | --- |
| | | |
| --- | --- | --- |
| Implant consultation | | £50.00 |
| Dental Implant | | from £1950.00 |
| Localized bone graft | | from £550.00 |
| Sinus lift and graft | | from £1100.00 |
| Denture related treatment | | Price |
| --- | --- | --- |
| | | |
| --- | --- | --- |
| Up to 3 teeth | | from £375.00 |
| Up to 8 teeth | | from £475.00 |
| Over 9 teeth | | from £625.00 |
| Chrome | | from £1225.00 |
| Flexi-denture | | from £599.00 |
| | | |
| --- | --- | --- |
| Fixed Bridge (2 unit) | | from £1150.00 |
| Additional units (per unit) | | £475.00 |
| Adhesive Bridge (2 unit) | | from £725.00 |
| Additional wings/units (per unit) | | £325.00 |
| | | |
| --- | --- | --- |
| Botox Injection Prices | | |
| (2-3 AREAS) | | £250.00 |
| (1 AREA) | | £200.00 |
| Extra Areas Available: Corners of mouth, upper lip, bunny lines, chin, jaw | | |
| | | |
| --- | --- | --- |
| Lips | | from £200.00 |
| Cheeks | | from £250.00 |
| Profilho | | from £200.00 |
Return to top