The Dental Suite
102 Spindrift Ave,
Isle of Dogs
London
E14 9WU
https://www.dentalsuitedocklands.co.uk/images/logo.png
20753 69027
£

£
Isle of Dogs
020 7536 9027
The Dental Suite

Extremely professional from the booking receptionist to the actual treatment, I could not have chosen a better dental clinic and dentist. I am so happy after today's surgery, feeling so confidant again. i'm very satisfied.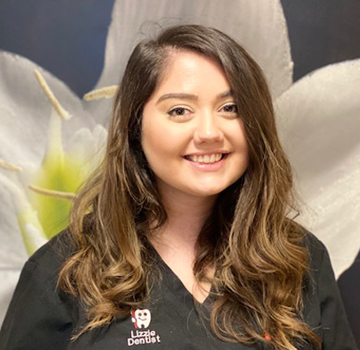 Associate Dentist
GDC No. 278336
Lizzie joined The Dental Suite team in 2018 when she relocated to London. She is originally from Leeds and graduated from The university of Sheffield. She is currently studying for a post graduate diploma in restorative and aesthetic dentistry. Lizzie enjoys all aspects of general dentistry especially treating anxious patients and families.
Outside dentistry Lizzie loves cooking and travelling.

Back to Meet the Team