The Dental Suite
102 Spindrift Ave,
Isle of Dogs
London
E14 9WU
https://www.dentalsuitedocklands.co.uk/images/logo.png
20753 69027
£

£
Isle of Dogs
020 7536 9027
The Dental Suite

Extremely professional from the booking receptionist to the actual treatment, I could not have chosen a better dental clinic and dentist. I am so happy after today's surgery, feeling so confidant again. i'm very satisfied.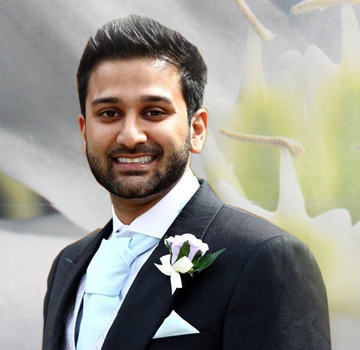 Practice Owner / Principal dentist
BDS
GDC No. 210509
Thank you for visiting The Dental Suite website. I took over the practice in June 2016 and am looking forward to meeting all of our patients over the coming months. Having graduated from Cardiff University in 2011, I moved to London where I worked as a General Dentist in Fulham. I quickly developed a huge amount of experience within family dentistry, finding a particular passion for cosmetic treatments including restorative and short-term orthodontics. Having attended courses to expand my knowledge, I'm very confident in providing excellent and predictable results for my patients.
My goal has always been to own my own practice, and I'm very excited to further the success of The Dental Suite.
Aside from dentistry you'll find me watching or playing football, travelling and enjoying the restaurants London has to offer.

Back to Meet the Team