The Dental Suite
102 Spindrift Ave,
Isle of Dogs
London
E14 9WU
https://www.dentalsuitedocklands.co.uk/images/logo.png
20753 69027
£

£
Isle of Dogs
020 7536 9027
The Dental Suite

Extremely professional from the booking receptionist to the actual treatment, I could not have chosen a better dental clinic and dentist. I am so happy after today's surgery, feeling so confidant again. i'm very satisfied.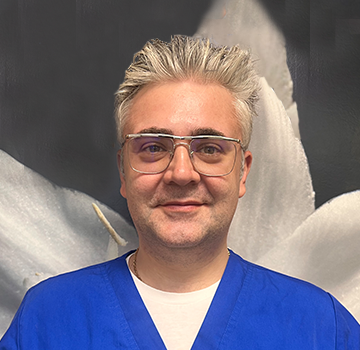 GDC Registered Dental Nurse
GDC No. 292415
Hi. I am Ovi. I qualified as a dental nurse in 2020 and joined Dental suite docklands in 2023, where I provide excellent care and support and enjoy working well in the team. Outside of work I love to travel and do oil painting of the landscapes I have seen. I also enjoy fishing and have done this since I was 7 years old!

Back to Meet the Team