The Dental Suite
102 Spindrift Ave,
Isle of Dogs
London
E14 9WU
https://www.dentalsuitedocklands.co.uk/images/logo.png
20753 69027
£

£
Isle of Dogs
020 7536 9027
The Dental Suite

Extremely professional from the booking receptionist to the actual treatment, I could not have chosen a better dental clinic and dentist. I am so happy after today's surgery, feeling so confidant again. i'm very satisfied.


Have you worn dentures in your upper jaw for years? Did you know that there's an alternative, more comfortable option?
If you've worn dentures for an extended period of time in your upper jaw, the bone will have receded, rendering it difficult to undergo implant treatment and giving your face a sunken appearance. A sinus lift makes use of the contours of your face to provide a second chance at the functionality and reliability of dental implants.
1

Prior to the procedure, a number of tests will be run to ensure the suitability of the sinuses, which may include panoramic radio scans and CT scans.

2

Similarly to a bone graft procedure, there are several options for the new bone material: from the patient, from other tissue sources (human or animal), or synthetic. Your dentist will advise which will be best for you.

3

The sinus lift procedure will be performed by the dentist while you are under general anaesthetic.

4

After a period of time, the site will be healed and ready for implants.
A sinus lift is a safe and clinically proven procedure and when completed with expertise and care it will provide the best, most stable base for life changing implant surgery. As with any surgical procedure, at our practice we ensure that you understand all aftercare instructions and we will check back with you regularly to ensure that the healing is going smoothly.
Life Benefits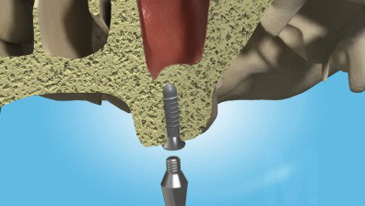 A more youthful appearance will give you more confidence.
A second chance at the comfort and security of dental implants.
A long-term investment in your health and wellbeing.

Back to Treatments
Contact Us